Our KTJ culture values the diversity of our community; and our core values of integrity, empathy and mutual respect are central to this. We provide students with the opportunity to practise their religion and celebrate cultural diversity.
Islam
The focus of the Islamic worship at KTJ is our Surau. This is used daily by a number of Secondary School students for Maghrib and Isya prayers. The Surau is also the venue for nightly Tarawih prayers during Ramadhan, as well as special prayers on other occasions.
Muslim students are encouraged to wear the School's baju kurung (for the girls) and baju melayu (for the boys) on Fridays, when the boys attend the Surau for prayers, during our extended lunch break.
The Surau was last renovated in 2019. It features wifi access, a smart TV for presentations and lessons, and is air-conditioned. Suitable areas for conducting ablutions have been upgraded and improved as part of the most recent renovation.
Halaqah and Islamic classes are available to all Muslim students in the Secondary School, led by a qualified member of the KTJ staff. Lessons are both practical and theoretical, and they include tawhid, fiqh and sirah with a focus on prayer, recitation of the Quran and procedures for Hajj.
The Secondary School has an Islamic Society which is overseen by two KTJ teachers and which holds a weekly Usrah (meeting). The society invites eternal speakers to deliver talks on aspects of Islam, as well as organising celebrations of important days in the Islamic calendar, such as Maulidur Rasul (Prophet Muhammed's Birthday) and Awal Muharram (Islamic New year).
Several times a year, orphans from the Sekolah Tahfiz Al Kitab (Stay Al Kitab) Beranang join our students for Friday prayers, and during Ramadhan they join our community for Iftar.
In addition to Malay students, KTJ has Muslim students from a range of countries, including the Maldives, Pakistan, Bangladesh, Indonesia and Thailand.
Christianity
The School has a well-attended Christian Fellowship Society which meets weekly and which arranges events through the year, such as Christmas carol singing.
Where practicable the School can make arrangements for students to attend services on Sunday and festival days in local churches.
Other Religions
Malaysia is a mutli-cultural country which recognises and celebrates a wide range of religions. Muslim, Hindu, Chinese and Christian holidays are all marked by public holidays in the country's calendar.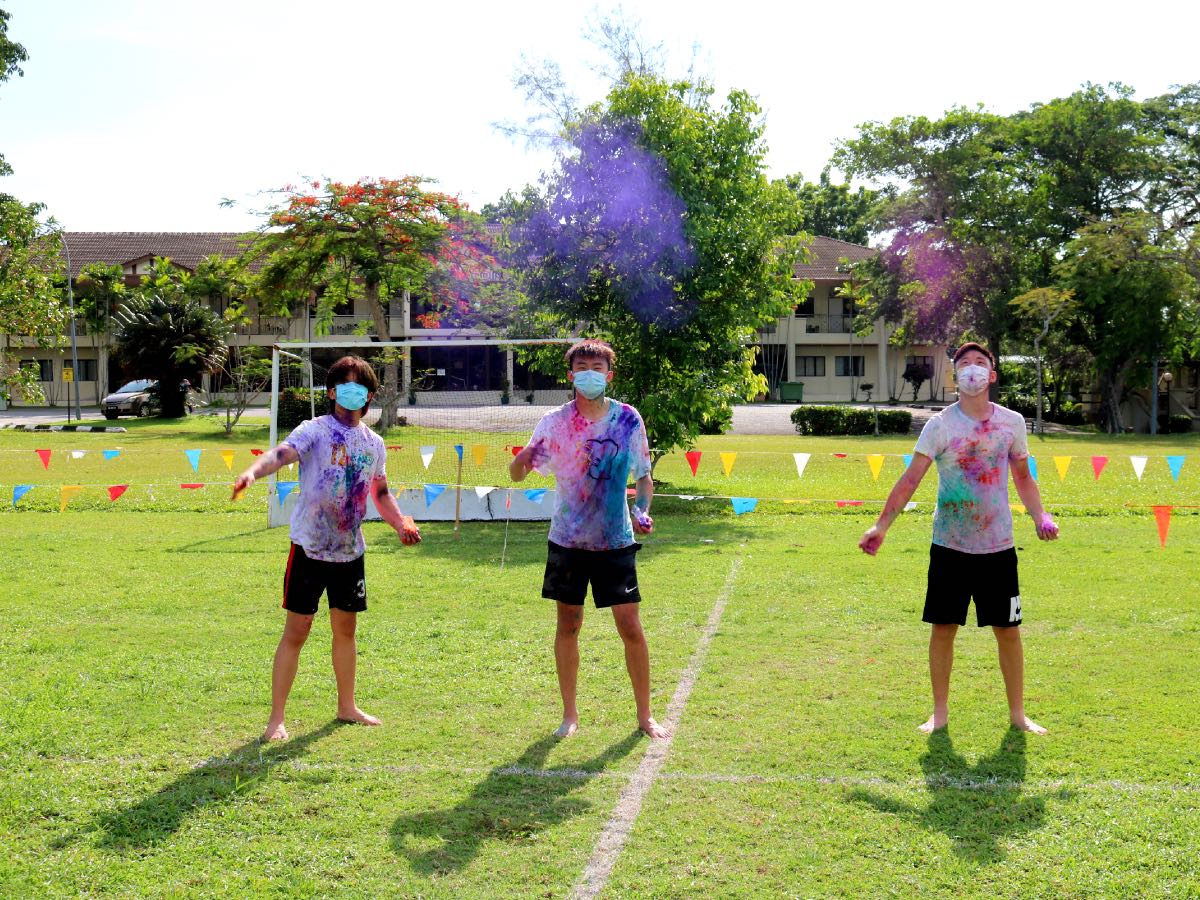 The school community recognises and celebrates a range of religious events through social media, presentations in assemblies and events, such as a Moon Festival parade and a colour run for Holi.
The community at KTJ is truly unparalleled when it comes to diversity, inclusion and friendship. From the International and Intercultural Club to the various ethnic celebrations held at School, KTJ truly makes every student feel at home.

Ivan, Upper Sixth